Best Room Studio
3D tours, photo, video of your property
Best Room Studio is a start-up project founded at the end of 2020 by me, photographer Denis Churin. My main direction of work is to show your interiors in the best possible but realistic way. For that, I do 3D virtual tours and photography, which is the perfect option to show your property to a potential client, especially during pandemic restrictions.
I am based in Evora, Portugal and work in the first turn in Evora and 150 km around it. If you want my services but located out of 150 km circle, connect me by e-mail or fill out the contact form. I will ask you about your object and we will discuss prices, dates, and time.
Due to I started work in Portugal recently, Best Room Studio is only me so far – Denis Churin, photographer and CEO. For the same reason, my portfolio presented on this website consists of my previous works, mainly made in Russia. But you can estimate my level viewing it.
I am an experienced professional photographer with perfect taste. I do love my job, and that's why I do it well and responsibly.
If you want to know whose orders I successfully finished in Russia, here's the concise list: The State Russian Museum, Mega malls, Solo hotel chain and New Peterhof hotel, RSK-Interior company and many others.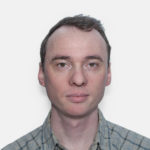 Denis Churin, photographer, CEO, founder
Double winner of Houzz Award (2017, 2018) as the "Best Client Service", finalist of the "Interior Design" international photo contest by Viewbug (2019), multiple runner-up and winner of international and Russian nature photo contests, successful stock photographer (more than 1800 images on the best-known stock Shutterstock), participant of many collective photo exhibitions including the ones by The State Russian Museum and National Geographic Magazine.
In his work, Denis uses high-class professional equipment and his own author's photo processing technique that, in combination with the developed artistic taste, allows him to receive technically perfect photographs with a unique atmosphere of coziness and warmth.