Interior/architecture photography
Best Room Studio
3D tours, photo, video of your property
Since I have been doing interior photography for quite some time (since 2015), I have accumulated a lot of experience and a specific vision of this commercial activity.
The fact is that different clients need to shoot other rooms and for various purposes. That's why I offer three options for interior photography: Real Estate Photography, Interior Photography and Architecture/Interior Design Photography. You can choose the one that suits you best. Below, you will see examples of photographs and understand the pros and cons of each option.
Also, I should mention that the prices below are approximate. For customers in Evora, I can offer good discounts. On the opposite, if your object is, let's say, in Porto, I will have to add the trip costs to the price.
The easiest and, therefore, most inexpensive interior photography option starts from €70 for ten photographs.
Suitable for:
real estate agencies;
owners of small flats, houses and other simple rooms.
Pros:
short shooting time (e.g. for a flat of 7-8 rooms it will take about an hour);
low cost;
fast photographs completion (for example, processing a batch of 10 photographs will take one day);
obligatory basic photo processing (correction of geometric distortions of optics, vertical and horizontal alignment, etc.)
Cons:
simple angles designed to show as much space as possible, with no emphasis on detail;
the processing does not include photography retouch (i.e. correction of deficiencies in the room, such as scuffs on the walls of the contact with furniture, removing protruding wires, corrections of burned-out bulbs in chandeliers, broken furniture, defects in the wall, floor or ceiling covering, etc.);
is suitable either for rooms of small size or with a small brightness spread (e.g. ill-suited if the room has light walls and very dark furniture);
the furniture, furnishings, curtains, carpets, décor, etc., are not rearranged.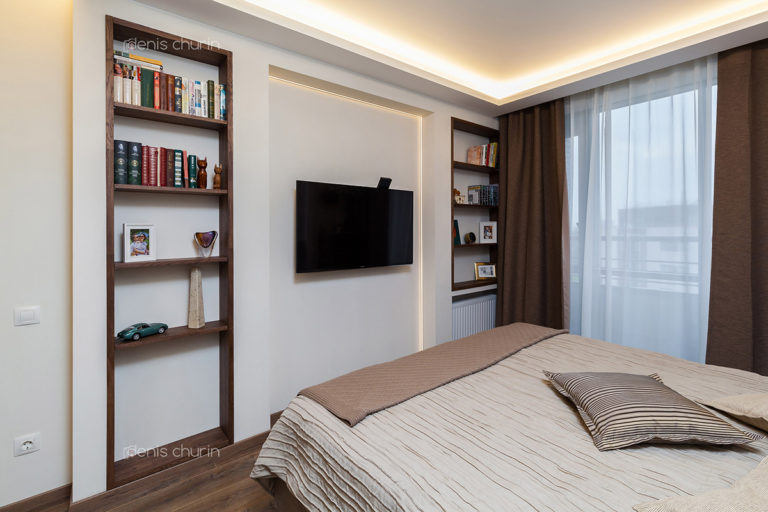 The most common type. It is shot using HDR technology and is, therefore, more time-consuming and labour intensive than the first option. Average shooting difficulty and the average price that starts from 100€ per ten photographs.
Suitable for:
owners of premises with a complex layout (e.g. lobbies of medical centres, large flats, etc.);
commercial and business centres, offices;
museums, galleries, exhibition halls;
cafes, bars, restaurants;
sports centres, swimming pools;
hotels, guest houses;
production halls, workshops, etc.
Pros:
high detail in both shadow and light areas of the image;
basic photo retouching, e.g.: removing scratches on walls from furniture, protruding wires, fixing minor imperfections in ceilings or floor coverings, etc.;
photos show the colour and light pattern of the existing lighting;
photography time is short enough (for example, 1.5-2 hours are required for a medium-sized object (up to 150 sq. m.) of 8 rooms);
short time of photographs readiness (processing of a packet of 10 photographs will take 2-3 days);
suitable for any room area and any brightness range;
in the process of photographing, one may correct the position of curtains, carpets, décor elements, etc., if necessary.
Cons:
if deep photo retouching is required (i.e. correction of severe flaws in the premises, such as: burned out bulbs in chandeliers, broken furniture, serious defects in the wall, floor or ceiling coverings, etc.), it is paid for separately;
it is not suitable for rooms with designer interiors where it is necessary to show the textures of the furniture, curtains, wall panels, etc. in detail even on the general views;
the furniture and interior objects are not rearranged in the process of photographing.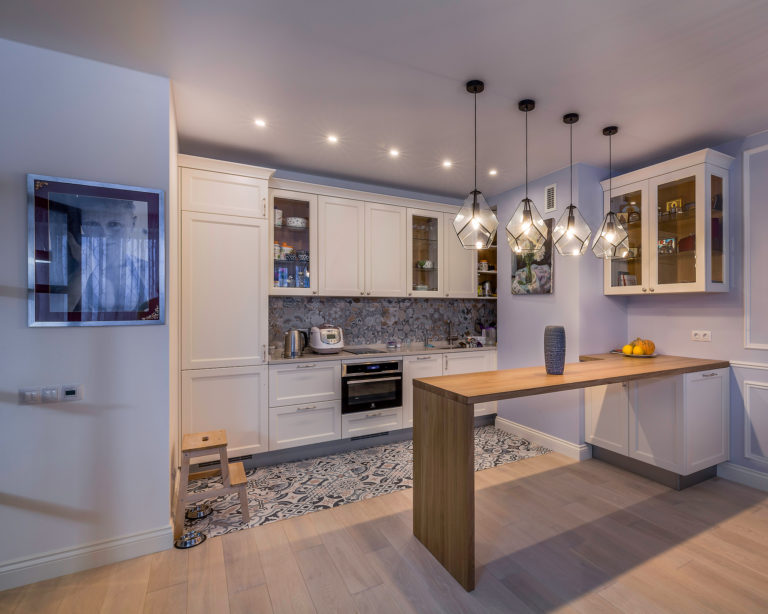 Architecture and interior design photography
The most technically demanding, time-consuming, labour-intensive, and expensive option for photography that provides the most favourable view of a room in the photographs, with accents on all the crucial elements of the interior and/or facade. The price starts from 150€ for ten photographs.
Suitable for:
five-star and boutique hotels;
architects and architectural studios;
interior designers and design studios.
Advantages:
thoughtful and calibrated angles with no or as little distortion of proportions as possible;
maximum detailing of any important interior element with a clear demonstration of textures;
deep retouching of photographs (i.e. even severe defects of the room, such as burned-out bulbs in chandeliers, broken furniture, serious shortcomings of the wall, floor or ceiling coverings, etc., are corrected if necessary);
as a rule, photographs are taken during the daytime to show the actual colours and patterns in the room; if necessary, they can also be taken at twilight or night to show the artificial lighting in the photographs;
during the shooting, the furniture and interior items may need to be rearranged, and curtains, carpets, decorative items, etc., may need to be adjusted;
for best results, the presence of the architect or interior designer on the object during shooting is more than welcome.
Disadvantages:
high cost;
considerable time consumption for photographing (for example, the object of medium size (up to 150 sq.m.) of 8 rooms will require 3-6 hours);
in some cases, an entire shooting day may be required; the cost is the object of negotiating;
a significant time of photographs' readiness (for example, processing a package of 15 photographs will take 5-7 days).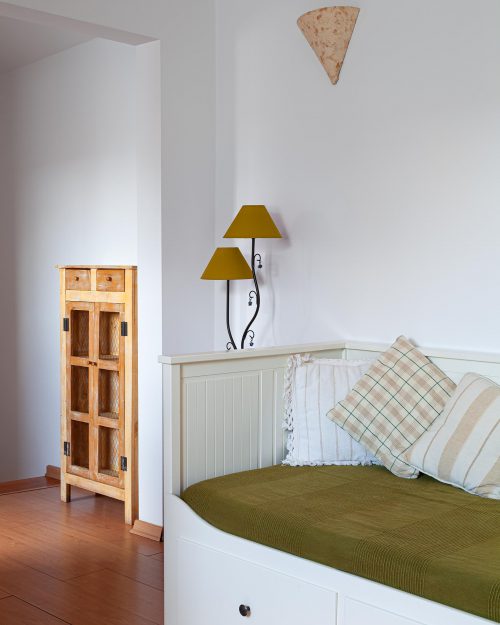 Additionally, it's worth mentioning that a photographer, after all, is not a magician and cannot correct everything in a photograph (or at least some corrections may take too much time and, therefore, will be too expensive). So before I arrive, please do your best to make sure that your rooms look as natural and beautiful as possible. For instance: do the cleaning, make sure there are no bulbs of different types and colour temperatures in the same chandelier, iron the curtains and bedspreads, etc.
If you still have questions or doubts, or if you are ready to arrange a shoot, contact me via the feedback form or by phone or email: